CI5 - The New Professionals (M): DVD
Actors
Edward Woodward, Kal Weber, Colin Wells, Lexa Doig
Distributor
Madman Entertainment
Please note that all DVDs available on this website are encoded for Region 4 only [Australia, New Zealand, Papua New Guinea, Oceania, Central America, The Caribbean, Mexico and South America (except French Guiana)]. Please be aware that countries other than Australia may need a multi-region DVD player in order to play Region 4 DVDs.
Customers who bought this product also bought
Daryl Steward
Been waiting a lifetime for this release and still not scheduled for the UK. Can't believe I received my ore-order of this set all the way from Australia this week prior to official Aus release date. Video quality is reasonable but don't expect fantastic. Basic plastic case with 2 discs in each side. The fantastic news is that they are full episodes unedited. The way they hacked them when shown on Sky One in the UK was a disgrace. These unedited versions are fantastic and include lots of action never shown in the UK. Get this peace of history. A truly great series to own forever. Thanks again Australia for this release.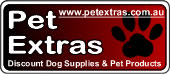 Account Registration for Schools, Libraries and Government Departments


Welcome to DVD Warehouse
We aim to make your shopping experience as easy as possible.
Customer satisfaction is our top priority.
Registering a new account is free and only takes a few moments.
Please click here to get started!
Existing Members
Please enter your username and password below...
Forgot Details?
Please enter your email address below...