Refunds
To return an item to DVD Warehouse you must first contact Customer Service by either:-
Telephone
from within Australia (08) 8397 2530
from outside Australia +61 8 8397 2530
Email
When contacting us, we will issue you with an authorisation number. We regret that we are unable to accept items returned without this authorisation number.
Faulty goods must be returned to DVD Warehouse at the customers expense. We will pay the cost of freight for sending out the replacement goods .
If you are returning items for reasons other than being faulty or damaged in transit, we require that the product be returned in the same condition as when they were received.
How do I return goods?
Having contacted our Customer Service first (as detailed above), send your product to the address below. Make sure that items are carefully packaged when sent via the post.
DVD Warehouse Returns
30 Dunorlan Road
EDWARDSTOWN 5039
SOUTH AUSTRALIA
All returns must display your Returns Authorisation Number issued to you by our Customer Service Assistants. This allows us to locate your order, take your preferred action (replace, refund etc) and get in contact with you if need be.
We endeavour to process returns within 10-14 days. If you would like to contact us with regard to our returns policy or a returned item, please send an email to
Newsletter
Want to receive the latest movie news?
Sign up today and receive $5.00 off
your next purchase
at DVD Warehouse!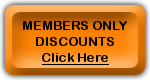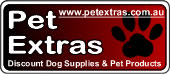 Account Registration for Schools, Libraries and Government Departments


Welcome to DVD Warehouse
We aim to make your shopping experience as easy as possible.
Customer satisfaction is our top priority.
Registering a new account is free and only takes a few moments.
Please click here to get started!
Existing Members
Please enter your username and password below...
Forgot Details?
Please enter your email address below...