The Uno™
Features
---

New Repair Up 220 Discs without having to change your cartridge!
---
Snap in Loading- Discs snap in and out instantly, using a new stainless steel ball retention system. Discs gently snap in and out, and the tension can be easily adjusted with a set screw. No more knobs, or disc retaining plates to wear out, no more twisting on handles & no more guessing if you locked your discs properly into place, no handles to deal with period!

---

Digital Control Panel- This smart interface allows single button operation, for simple every day use, but also contains a host of new features such as:



Digital Read Out Displays operation status, time remaining and warns you when PoliCool cartridge is running low and when it is time to replace.
Instant on Push Button Operation choose from 30, 60,90,120,180 seconds
Cycle Count Tracking (exactly how many discs you repaired and on which time level)
Pump Tube Life Tracking Know exactly when to replace pump tube
Pump Prime Fills the lines with PoliCool™, so you can repair discs immediately (no waiting for liquid to begin flowing using test discs, like other machines)
PoliCool™ Cartridge Tracking know exactly how many cartridges you have used over the life of the machine.
PoliCool™ Cartridge Test Station New read -only mode allows you to check new and old cartridges to see if they are depleted.

---

New

Quick Load 2 - The disc spinners are now built within the lid system and contain a floating spring mechanism that automatically maintains pressure from disc to disc. This new design eliminates the need to tune the machine differently for PS 1 or other disc types that would normally require an adjustment. This means you can repair ALL disc types in one MACHINE without tuning! This also allows you to repair the same discs multiple times without machine adjustments. This is by far the easiest load / unload system available for desktop disc repair machines. New in Version 2 (Quick load 2) is a completely updated sliding mechanism that is virtually maintainence free, one set screw access, machined with precision 6061 Aircraft grade aluminum and clear hard coated, these are industrial strength components.

---

New

Dual Sealed Ball Bearing design - We have upgraded the spinner mechanism to handle 2 sets of bearings. Not only does it create a smoother operation, the new Dual Bearing design increases the operational life of the head and is completely sealed. These new bearings are now expected to last 2-3 times longer than our previous design, while also running quieter and longer than ever before and on top of all that they are virtually maintainence free!

---

New

Final Auto Finish Pad - Yes, its built into the process, this is not an additional step. Not only does this machine remove deeper scratches in less time than any previous design, we went one step further and added a final finishing pad. This pad, polishes and wipes the disc during the drying cycle, removing the liquid and polishing the surface to a like new finish. Until now a auto-wiping feature was only available in the expensive machines priced at $5,000 and up. The discs come out so clean and dry you can place them straight into the case, or if you want to wipe them, just dust them off with a dry cloth, no more wet discs, or need to spray and wipe off messy compounds. The best part of this finishing pad is how shiny it makes your disc, no whispy repair lines, the finished disc looks like brand new!

---

New

Automatic Mixer - A.T.L.A.S.T. (Auto Timed Liquid Abrasive Suspension Technology). This is a new breakthrough system that makes deep scratch removal and final finishing possible in a single step. Not only does it eliminate the need to shake your polish, it actually keeps the abrasive material suspended during the repair cycles. Liquid abrasives that are designed to remove deep scratches typically settle too quickly for practical use, the deeper scratch you want to remove, the heavier the abrasive content, and the more often you have to shake it up to get agressive repairs. Until now a highly concentrated abrasive formula was impractial to use. Now after years of research, we found timing the exact suspension is critical to match up with the chemistry, and thermal properties of the liquid abrasive. The result is this new breakthrough system that makes operation a breeze. To make the system work, we not only developed the Auto-Mixer, we actually redesigned the liquid formula (Policool 4.0) to work with the mixing system. The result is that you don't have to remember to shake the liquid, in fact you dont have to do anything regarding the liquid, it is now a hands off system! The onboard Microprocessor turns the mixer on and off automatically. The liquid abrasive is returned to the cartridge at the end of the process. ATLAST! a simple solution we have all been waiting for!
Performance
---
Quite simply the Newest, Strongest, Cleanest Desktop Disc Repair Machine in the World
120 Discs per hour
1 disc at a time
1 easy step (single push button operation)
Repairs all disc formats
Repairs 1 disc in 30 seconds
Selling Price
$79.95
$76.95
PoliCool Seconds
6,600
6,600
6,600
Cost Per Second
$ 0.011
$ 0.0095
$ 0.0088
Seconds Per Hour
3600
3600
3600
| | | | | | |
| --- | --- | --- | --- | --- | --- |
| Level | 30 (Average) | 60 (Medium) | 90 (Deep) | 120 | 180 |
| Seconds Per Level | 30 | 60 | 90 | 120 | 180 |
| Discs Per Bottle | 220 | 110 | 73 | 55 | 37 |
| Speed per hour | 120 | 60 | 40 | 30 | 20 |
| | | | | | | |
| --- | --- | --- | --- | --- | --- | --- |
| Units | Kit Cost | Cost / Disc* | Cost / Disc* | Cost / Disc* | Cost / Disc* | Cost / Disc* |
| | | 30 | 60 | 90 | 120 | 180 |
| 1 | $69.95 | $ 0.32 | $ 0.64 | $ 0.95 | $ 1.27 | $1.91 |
| 12 | $62.95 | $ 0.29 | $ 0.57 | $ 0.86 | $ 1.14 | $ 1.72 |
| 24 | $57.95 | $ 0.26 | $ 0.53 | $ 0.79 | $ 1.05 | $ 1.58 |
* Disc Output and Speeds Dictated by Discounted PoliCool Pricing

How It Works
---
The machine repairs the disc in one simple step. A liquid microabrasive formula (PoliCool v4.0 ™) is continuously recirculated onto the polishing head which provides both the scratch removal and final polishing action while keeping the discs cool. The PoliCool v4.0 ™ is returned to its cartridge at the end of the cycle, leaving the discs dry and ready for a quick wipe to be put back in their cases. Repair up to 220 discs without changing any supplies.
Specifications
---
Height: 34.3 cm (13.50 in)
Width: 20.3 cm (8 in)
Depth: 38.7 cm (15.25 in)
Weight: 15.8 kg (35 lbs)
Power: AC 100-120 (optional: AC 220-240)
What It Uses - The Uno™ Consumables Kit
---
The Uno™ Consumables Kit includes a PoliCool v4.0 ™ cartridge and a Polishing Pad. The kit's usage is measured automatically by the machine in seconds of repair time.
The replacement process takes as little as 30 seconds to perform an average repair. Each kit lasts 6600 seconds or up to 220 Discs.
Purchase the Uno™ Consumables Kit
---
Barcode AZ-UNO029897
Customers who bought this product also bought
There have been no reviews for this product.
To leave a review, please login or register first.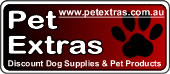 Account Registration for Schools, Libraries and Government Departments


Welcome to DVD Warehouse
We aim to make your shopping experience as easy as possible.
Customer satisfaction is our top priority.
Registering a new account is free and only takes a few moments.
Please click here to get started!
Existing Members
Please enter your username and password below...
Forgot Details?
Please enter your email address below...