LED Lighting FAQs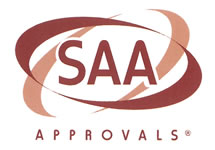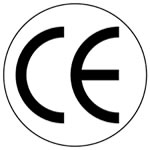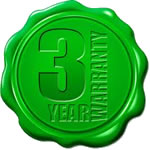 1. What are LED Lights?
An LED ("Light-Emitting Diode") is an electronic device that emits light when an electrical current is passed through it. Early LEDs produced only red light, but modern LEDs can produce several different colours, including red, green, and blue (RGB) light. Recent advances in LED technology have made it possible for LEDs to produce white light as well.
A LED light bulb is a solid-state lighting (SSL) device that fits in standard screw-in connections but uses LEDs (light-emitting diodes) to produce light.
Most lighting found in Australian homes and offices today use incandescent or halogen bulbs, which are very energy inefficient and expensive.
LED lights are a cost effective replacement for existing home and office lighting, being much cheaper to run and far better for our environment.
2. Benefits of LED Lights
The main benefits of LED lights are their energy efficiency and lifespan.
LED lights:
Use about 85% less energy than halogen or incandescent lights
Use about 30% less energy than CFL lights
By reducing your energy consumption, they save you money on your power bills!
Have a long lifespan – between 30,000-50,000 hours depending on the type of LED product.
Reach full brightness instantly
Contain no mercury or lead
Emit no UV rays or infrared radiation
Operate at a much cooler temperature, making them a safer option than halogens
Environmentally friendly – cuts greenhouse gas emissions and reduces landfill.
Other benefits of LED light bulbs include:
Cooler than incandescent bulbs in operation.
Instant on, unlike compact fluorescent bulbs.
Broad range of colour possibilities.
Customizable lights can be controlled through a Bluetooth connection.
Lowest cost over ownership of all lights.
No mercury and minimal toxic materials required.
A single lamp represents a reduction of hundreds of pounds of CO2, compared to use of incandescents.
3. LED Comparison Guide - Incandescent vs LED
The above table is to be used as an approximate comparison guide; lumen ratings can vary between different light types, brands and models.
4. LED Light Colours
LED Lighting can come in many different colours, the most common of these in household usage lights are Warm White, White (Neutral White) and Cool White. The standard for many houses especially in Australia is Warm White.
We stock the two most sought after LED light colours - Warm White with a Kelvin rating of 2700K - 3300K and Cool White with a Kelvin rating of 5700K - 6500K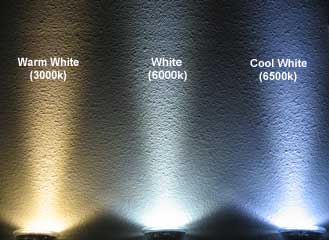 5. LED Beam Angle Explained
If you are replacing existing halogen downlights, and spacing cannot be changed, a beam width of 60 degrees is more than acceptable on 2400mm ceilings. If you are installing LED Lighting during a new house build or renovation, the rule of thumb is on taller ceilings you use a narrower beam (30°) and on a lower ceiling or bulkhead you use a wider beam (60°, 100°, 110° or 120°).
The beam should cross at about 1100mm above floor level for even light distribution. On a globe with a 60 degree beam, this would mean an optimum spacing of 1200mm.
6. What Are The Advantages of Using LED Lights?
LED lighting is a huge leap in technology that will benefit both our environment as well as the cost of lighting.
The list below gives you an idea how revolutionary LED lights are and how they will be the future of household lighting in Australia and around the world.
LED Advantages
Light Life

LED lights last up to 50 times longer than a standard Halogen light globe. At 45,000 hours you only need to change the globes once every 30 years.

LEDs can have a long useful life. LED life is approx. 35,000 to 50,000 hours of useful life, though time to complete failure may be longer. Fluorescent tubes typically are rated at about 10,000 to 15,000 hours, depending partly on the conditions of use, and incandescent light bulbs at 1,000-2,000 hours.

Efficiency

LEDs produce more light per watt than incandescent bulbs.

Colour

LEDs can emit light of an intended color without the use of color filters that traditional lighting methods require. This is more efficient and can lower initial costs.

Size

LEDs can be very small (smaller than 2mm2) and are easily populated onto printed circuit boards.

On/Off Time

LEDs light up to their full brightness instantly.

Cycling

LEDs are ideal for use in applications that are subject to frequent on-off cycling, unlike fluorescent lamps that burn out more quickly when cycled frequently, or HID lamps that require a long time before restarting.

Dimming

LEDs can very easily be dimmed either by Pulse-width modulation or lowering the forward current.

Cool Light

In contrast to most light sources, LEDs radiate very little heat in the form of IR that can cause damage to sensitive objects or fabrics. Wasted energy is dispersed as heat through the base of the LED.

Slow Failure

LEDs mostly fail by dimming over time, rather than the abrupt burn-out of incandescent bulbs.

Shock Resistance

LEDs, being solid state components, are difficult to damage with external shock, unlike fluorescent and incandescent bulbs which are fragile.

Focus

The solid package of the LED can be designed to focus its light. Incandescent and fluorescent sources often require an external reflector to collect light and direct it in a usable manner.

Toxicity

LEDs do not contain mercury, unlike fluorescent lamps.
7. Will LED globes fit in my current fittings?
Yes! Our LED Lights are made to simply replace your existing light bulbs using your existing fittings. Check out our LED Lights page for the different types of LED Lights available. Each product is clearly marked with the relevant connection or fitting type (illustrated below)
There are LED replacement globes for most types of standard lighting including: incandescent bulbs, downlights, spotlights, floodlights and PAR lights.
The two most common connections in homes today are GU10 and MR16 connector types. All MR16 type globes use transformers, usually one per light. For LED globes to perform at their maximum life, dedicated DC Constant Voltage LED drivers should be used.
The more traditional type globes are B22 Bayonet connection type globes, which have two side pins to connect into globe fittings and the E27 Edison connection type globe, which has a screw base (and now come in 7 watt LED and 10 watt LED). Our replacements globes will fit directly into your existing B22 and E27 fittings.
LED Light Fitting Types - Named connection type and diagram
| | | | | |
| --- | --- | --- | --- | --- |
| Type | Description | Application | Specification | Illustration |
| GU10 | Two thick headed pins | GU10 is a direct connection to 240v - When 240v (GU10) is used, there is no need for any transformers. Dimming can be achieved by using a dimmable GU10 LED globe with a standard trailing edge dimmer. | | |
| MR16 | Two nail like pins | MR16 is a 12v lighting connection which is stepped down from 240v to 12v using a transformer - Where 12v LED lighting is concerned, you need to use LED specific transformers for LED optimal performance. | | |
| B22 | Two side pins (Bayonet) | B22 is a direct connection to 240v. Dimming can be achieved by using a dimmable B22 LED globe with a standard trailing edge dimmer. | | |
| E27 | Screw Connection (Edison) | E27 is a direct connection to 240v. Dimming can be achieved by using a dimmable E27 LED globe with a standard trailing edge dimmer. | | |
| B15 | Two side pins (Bayonet) | B15 is a direct connection to 240v. Similar to the B22, however noticeably narrower connector. Dimming can be achieved by using a dimmable B15 LED globe with a standard trailing edge dimmer. | | |
| E14 | Screw Connection (Edison) | E14 is a direct connection to 240v. Similar to the E27, however noticeably narrower connector. Dimming can be achieved by using a dimmable E27 LED globe with a standard trailing edge dimmer. | | |
Welcome to DVD Warehouse
We aim to make your shopping experience as easy as possible.
Customer satisfaction is our top priority.
Registering a new account is free and only takes a few moments.
Please click here to get started!
Existing Members
Please enter your username and password below...
Forgot Details?
Please enter your email address below...